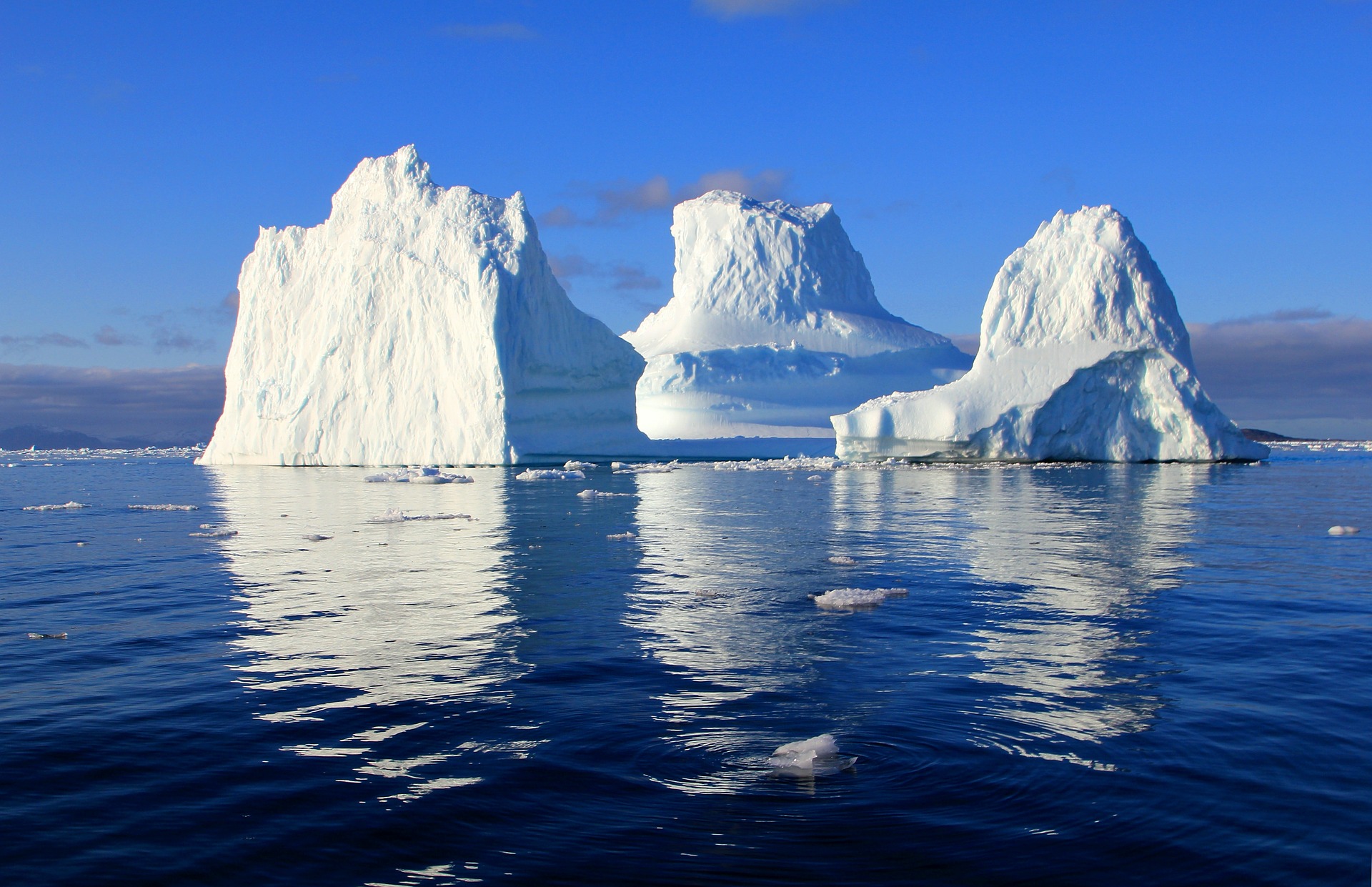 Sustainability Research Document Excerpts
State of Green Business 2017, 10th Edition - GreenBiz.com & TruCost
The 10 trends defining sustainable business, with data for a deep dive about how corporations are taking action on energy, emissions and more.
COLLECTION OF EXCERPTS - Open | Close
"The leading edge of companies are embracing 'net-positive' strategies, where buildings, factories and supply chains create more beneficial impacts than negative ones." "The trend is as remarkable as it is inescapable: companies shifting from inadvertently negative impacts to deliberately positive ones."
1. "The Blockchain Supports Sustainability: Once the rules are in place, blockchain systems could automate many processes sustainability professionals struggle to manage manually, enabling them to run far more efficiently. Let the negotiations begin."
2. "Advanced Materials Adapt to a Circular World: The past few years have seen a rapid growth of materials innovations, from plant-based plastics to green chemistry breakthroughs to materials recovered from waste, including plastics bobbing in the ocean." "Some of the materials innovations come from good, old-fashioned recycling, early manifestations of the emerging circular economy, where waste and other unneeded materials become feedstocks for new products."
3. "Sustainable Development Goals (SDGs) Become Business Strategy: 'The recent spotlight on the SDGs has provided us a tremendous opportunity to engage our internal stakeholders from various parts of the business in discussions about goal-setting, shaping our priorities and putting these priorities at the heart of our strategy,' said Kim Marotta, MillerCoors' sustainability director. 'This framework can open up opportunities for us to address our material issues in an integrated manner and develop transformative solutions that not only future-proofs our operations, but can also help our business remain commercially sustainable.'"
4. "Unlimited Water Becomes a Goal: The combination of quality issues with quantity challenges will require enormous investments in the coming years, whether for innovative water reuse and recycling or the infrastructure upgrades required to safely treat and convey water."
5. "Corporate Clean Energy Grows Up: There is mounting pressure on utilities to adapt more quickly to growing renewable energy demands, or face the reality that their largest corporate customers may take things into their own hands."
6. "Environmental Performance Becomes a Fiduciary Responsibility: Four in five S and P 500 companies issued sustainability reports, and companies not disclosing are clearly in the minority." " Perhaps the biggest trend for 2017 is that ESG [environmental, social, and governance] factors will be considered in corporate lending and credit risk analysis. ESG factors can affect borrowers' cash flows and the potential to default on a debt, and therefore are important in considering creditworthiness."
7. "Companies Put Their Money Where Their Suppliers Are: Much of the activity in the food business is aimed at the estimated 450 million smallholder producers buried deep in corporate supply chains." "Across sectors, the infrastructure that powers supply chains is also being fundamentally reexamined."
8. "Mobility Drives A New Transportation Paradigm: It's not just electric and autonomous vehicles at play here. Good, old-fashioned gas- and diesel-powered cars, trucks and buses continue to go through technological tuneups to improve their efficiency."
9. "Sustainability Storytelling Adapts New Means and Memes: While all these reports are impressive exercises in data presentations, charts and flashy infographics full of big numbers, they're not as effective for keeping the general public abreast of progress." "In the future, augmented reality applications promise to be useful for visualizing supply-chain data."
10."Resilience Becomes A Sustainability Strategy: Increasingly, a new word is on the scene, one that articulates a state of being and that acknowledges that meeting the needs of both present and future generations will involve myriad twists and turns." "It is important for the sustainability professional to make the effort to actively engage with the risk and finance teams to more effectively integrate their thinking with those of the commercial operations of the organization."
Unilever Report Shows a Third of Consumers Prefer Sustainable Brands
London, UK – A new international study by Unilever reveals that a third of consumers (33%) are now choosing to buy from brands they believe are doing social or environmental good.
COLLECTION OF EXCERPTS - Open | Close
"London, UK – A new international study by Unilever reveals that a third of consumers (33%) are now choosing to buy from brands they believe are doing social or environmental good."i>
"As well as confirming the public's high expectations of brands when it comes to having a positive social and environmental impact, the study's findings uncover an unprecedented opportunity for companies that get it right. More than one in five (21%) of the people surveyed said they would actively choose brands if they made their sustainability credentials clearer on their packaging and in their marketing."
"This research confirms that sustainability isn't a nice-to-have for businesses. In fact, it has become an imperative," said Keith Weed, Unilever's chief marketing and communications officer. "To succeed globally, and especially in emerging economies across Asia, Africa and Latin America, brands should go beyond traditional focus areas like product performance and affordability. Instead, they must act quickly to prove their social and environmental credentials, and show consumers they can be trusted with the future of the planet and communities, as well as their own bottom lines."
"The scale of this opportunity is also further borne out by Unilever's own financial performance. Of its hundreds of brands, those such as Dove, Hellmann's and Ben & Jerry's, that have integrated sustainability into both their purpose and products delivered nearly half the company's global growth in 2015. Collectively, they are also growing 30% faster than the rest of the business."
The Consumer Study: From Marketing to Mattering The UN Global Compact-Accenture CEO Study on Sustainability In collaboration with Havas Media RE:PURPOSE
In this companion report to the world's largest CEO study on sustainability to date, 30,000 consumers worldwide give their views on their quality of life, expectations on business and governments, and attitudes towards sustainable brands.
COLLECTION OF EXCERPTS - Open | Close
"Marketers who can make the case for businesses that actively focus on the purpose of their products and services alongside product quality, availability, price and service, are likely to deliver superior returns over the long term."
"Companies are missing an opportunity to frame sustainability in terms of their positive impact on the health, wealth and livelihoods of their customers and the communities in which they operate, 'making the case for business' and demonstrating their real, tangible impact. Consumers expect more from their expenditure than the acquisition of products and services – and this is impacting on their perception that companies are failing to meet their expectations."
"Mothers are highly engaged on sustainability – perhaps not surprising given the amount of daily purchase decisions that many are responsible for – and 64% actively buy sustainable brands. Mothers are more loyal to responsible brands (72%) and they're highly influential, with 64% reporting that they recommend brands that behave responsibly and contribute to wellbeing."
"Mothers express a greater need for participation than other in our sample; 63% of mothers are motivated to purchase when it is linked to taking part in a cause, and 60% wish to attain a sense of personal achievement from their purchases. Communication is critical and should be integrated into the brand proposition to influence this high value audience: 70% of mothers say they would buy more of a specific brand if they were aware of its positive impacts."
"'Young Optimists' are the most active group in telling brands' stories for them, in person to friends and family and on social media: 67% of young optimists say they recommend brands that behave responsibly and contribute to wellbeing." (28% of Millennials surveyed)
"Our observations of consumer attitudes suggest that marketing resources and know-how have been underused in efforts to promote sustainability amongst consumers, yet the data shows more responsible, sustainable brands are desirable and offer competitive advantage to those companies able to effectively communicate their message."
The Consumer Study: From Marketing to Mattering Source: Accenture Consulting
Read how companies can create greater awareness and trust in consumers around sustainability by using three imperatives. 1) Promote a commitment to honesty and transparency. 2) Innovate to improve health, prosperity, and livelihoods. 3) Enhance credibility through communicating real, tangible impacts.
COLLECTION OF EXCERPTS - Open | Close
"Companies and brands need to demonstrate why they matter to consumers, and how they make a meaningful difference to their quality of life: awareness and authenticity are important motivators to purchase."
"Consumers worldwide identify critical challenges—job creation, economic growth, pollution, clean energy, ending corruption etc.—for businesses to address. Consumers (81 percent of respondents) expect more from their expenditure than the acquisition of products and services – and this is affecting their perception that companies are failing (42 percent believe that) to meet their expectations."
"People also demand leadership from brands to overcome the most pressing human and planetary challenges—a clear signal that companies cannot wait for consumer demand to drive their actions: people expect business to take the lead. Brands, however, are failing to connect corporate sustainability efforts to the expectations and priorities of their consumers as traditional ways to communicate sustainability have failed to engage and persuade the consumer."
"Companies are missing an opportunity to frame sustainability in terms of their positive impact on the health, wealth, and livelihoods of their customers and the communities in which they operate, and demonstrating their real, tangible impact."